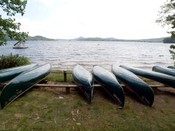 Way back during our dating days, in addition to how many kids we wanted to have, where to live and more, my husband and I discussed–and agreed–that we wanted our kids to go to camp. We both had had life changing experiences there. I learned lots about strength and resilience at my Canadian swimming camp where the motto was "we don't sew beads on belts." Josh made friends that are still an important part of his life.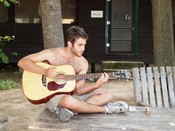 In 2000, Sam, our first son, went off to camp, leading his two brothers, who followed shortly after. There is no doubt that after over 20 collective years of camp, all three boys love it deeply and have taken the essence of it into their everyday lives. Sam, almost 21, just started his third year on staff. Harry, 19, is leaving soon for a 6 week cross country camping trip. My "little" 15 year old, Mike, just started his eighth and last summer there. Lessons like "help the other fellow" and others that are gleaned from 17 day canoeing trips in Canada have shaped them in so many ways. Our camp, Keewaydin, is all about fun, adventures and challenges through rugged trips and outdoor living. It is truly a remarkable place.

This article, "A Lost World of Family Time," written by Michael Thompson, author of "Raising Cain: Protecting the Emotional Life of Boys," really brings to life the spirit of camp that Josh and I were looking for when envisioning the lives of our future children.
Please share with us your thoughts and experiences about camp by posting on our blog. I know everyone in the Challah Connection Community will find them interesting.